That's right. I decided to drive my gangster little Ford Mustang and go camping in an actual tent for 10 days around Arizona and Utah.
Why? I've been to 32 countries and 6 continents, yet still hadn't driven 8 hours from my apartment in LA to go see the Grand Canyon. I hardly ever consider going to the World Wonders or interesting places that are in the U.S., and feel like they are often overlooked when compared to those in other countries.
I've also become accustomed to the luxuries and perks of being able to stay in a hotel when I travel, but I decided to opt for the full "road tripping" experience and camp as well (Ok maybe I stayed a night or 2 in a hotel for the sake of Wifi) to see if I can actually do it, and how much more affordable it is as an accommodation option.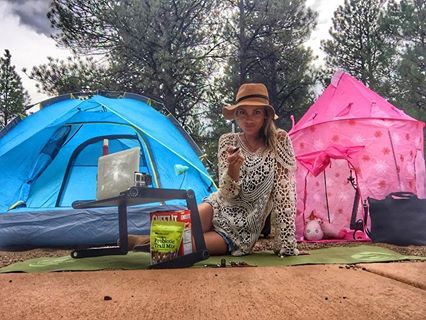 Yes. I have two tents, and one is a pink princess tent.
Before, this post was my "bucketlist" for all of the things I wanted to see on my Arizona and Utah road trip…now, it's a guide to seeing the insanely awesome places I checked off, plus a few more! You can do this road trip in 10 days like I did, or you can space it out and take longer, or perhaps make it into two separate road trips in shorter periods of time!
 I started in LA and drove to Vegas first then proceeded in the following order to do a loop around, then back to Vegas, then LA. You can do the same, or, fly into Vegas and rent a car, or another option is doing the same thing from Phoenix!
NOTE: This includes 4 National Parks, and 2 Indian Reserves, which means you have to pay a fee of $8-30 for each one. If you're planning on doing everything, look into a National Park Pass which is only $80! Also note that these areas are very popular for tourists, and hotels/tours book up, so try to make reservations in advance!
1. The Grand Canyon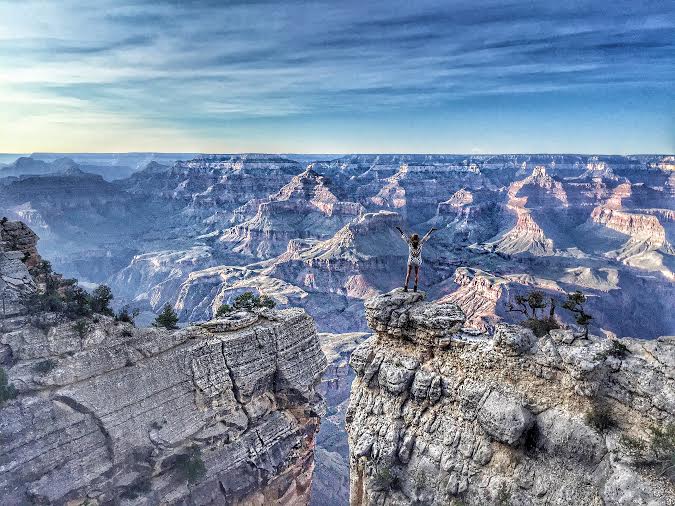 The Grand Canyon is so GRAND!
They don't call it "grand" for nothing! This is one freaking cool crack in the Earth that has several view points you can get to by either hiking or using the free shuttle. You can also look into other adventures here like rafting (dangerous, expensive, and takes a long time), hiking DOWN the canyon, and camping! I camped at Kaibab Lake Campground, which…I kind of just found, but it was only $20 a night for a nice little lot for my tent that had a driveway, picnic table, grill, and fire-pit, plus clean-ish toilets, and free drinking water!